Real Stories from Myanmar
Visual Rebellion is a collective for Myanmar journalists, photographers, filmmakers, and artists to publish their productions in the aftermath of the February 1st, 2021 coup d'État in Nay Pyi Daw.
The creative and media communities are particularly persecuted and have been forced underground to avoid arrest. We believe that free thought and expression are powerful weapons against the submission and oppression the military regime is trying to impose on people.
As wars on information and ideology are raging in the country, our aim is to provide young creators with the necessary resources to keep producing high-value verified content on what is happening in Myanmar. We partner with international organizations and media outlets to fund and spread their work. We also offer diverse ways that you can support the project.
Identified Political Prisoners
Explore our latest original productions from around Myanmar
Stay up to date with our exhibitions, screenings and partnerships around the world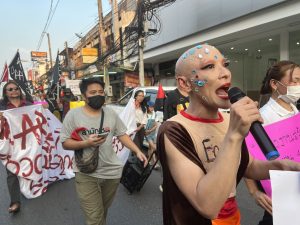 MAY 1st 2023 // To mark International Workers' Day, hundreds of migrant workers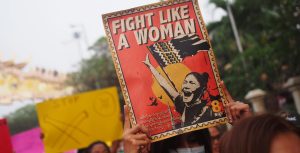 On March 8th, 2023, Women's League of Burma (WLB) joined a rally in the streets of Chiang Mai for International Women Day and held an exhibition with the satirical title "Manels: All Male Panels of Burma". Manels – a word play of 'Male' and 'Panel' is not new to the feminist movement, but it was the first time that it was used in the Myanmar context.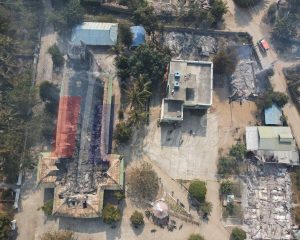 "In the early morning, the military burned down churches, monasteries, orphanages, the public hall, and public schools. The military already burned down our village four times. Only 14 houses are left and a hundred disappeared in the last fire" says a resident from Chan Thar village. The oldest Burmese Catholic Parish, dating from 1894, was also destroyed in the assault.