Myanmar Youth Seeks Japan as a Work and Study Eldorado
Two years after the coup, the Myanmar youth feel despondent about their future. Following numerous interviews across the country, our team estimates that eight out of ten young people are trying to flee the country, crippled by worsening insecurity and precariousness. One promising way abroad for them is relocating to other Asian countries such as Japan and South Korea. Early this year, thousands of young people got the results of the Japanese-Language Proficiency Test (JLPT) they passed in the hope of being allowed to study and work there. 
A 19-year-old who is currently living in Mawlamyine, expressed a feeling of desperation shared among many people in Myanmar: "I'm studying Japanese, not because I want to go to Japan, but because I would like to go to any other country other than Myanmar. I don't want to live here anymore." 
Between Japan and South Korea, the first country is the most reliable hope of work for young people in Myanmar as Korea's job opportunities and cost of living are seen as more inconvenient. Japan is one of the least English-speaking countries in Asia so learning the Japanese language is a necessity in order to live there. English proficiency is more prominent in Korea, as most students there take English language as part of their education – so learning Korean may not be as necessary. Going to a country in which the knowledge of English is more valued could be better for future opportunities, but economic considerations still dictate Japan as a better destination for those seeking to leave Myanmar.
The desire to flee to Japan is not limited to the people of Myanmar. Other Asian nationalities like the Chinese are also seeking to relocate to Japan by their thousands. In fact, Myanmar nationals only make up less than 10% of recent immigrants and it is important to keep in mind this is only a portion of a broader migration pattern in the region.
People in Myanmar can go through two different processes in order to enter Japan legally, via job agencies or via language schools. 
There were 3,000 workers from Myanmar in Japan between late 2020 and early 2021. However, 105 local recruitment agencies dispatched an additional 9,627 workers between March and November 22nd 2022, according to data obtained from the Myanmar Overseas Employment Agencies Federation. This is a negative indicator of the post-coup conditions in Myanmar.
Most of the people from Myanmar are doing low-skilled manual jobs in Japan, that require little to no training, but are integral parts of society. Some are working in Kindergartens or as nurses in hospitals to take care of children and the elderly. The work is difficult and often exploitive. The trend of unionization of Myanmar workers led by the 130-members Federation of Workers' Union of the Burmese Citizens in Japan is reflective of this, though the working conditions are still superior to the ones they have to endure in Myanmar factories for much less income.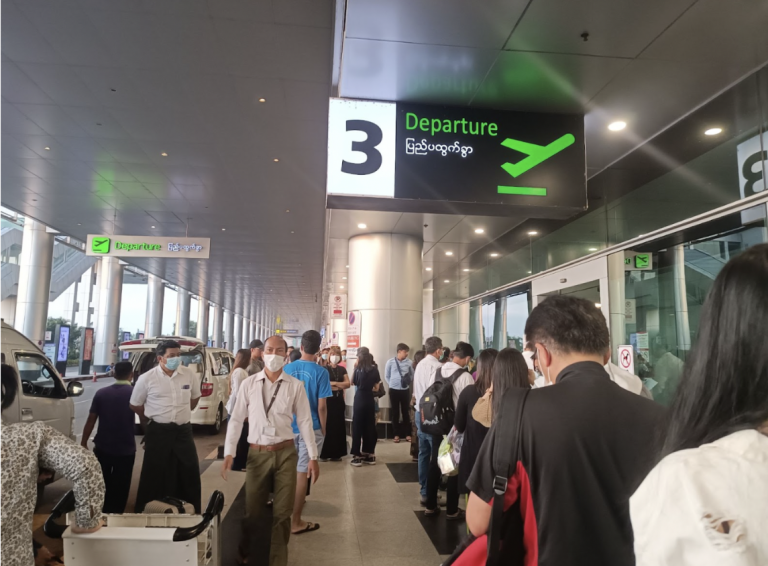 For those seeking work in Myanmar, there have been some recent developments with the government helping to facilitate employment for the people in Myanmar seeking to enter Japan. On December 30th, 2022, the Japanese embassy announced that 224 Japanese companies will make 600 offers to people from Myanmar.
These recent job offers come after the Japanese government reduced its involvement with the Myanmar junta. In late 2022, Japan announced it would stop training Myanmar military personnel within its borders in 2023. This was after multiple human rights organizations put pressure on the Japanese government. The particular incident that Japan cites as responsible for ending the training program was the execution of four pro-democracy activists in July of 2022 by the Myanmar junta (read our article on The Shadow of Death Penalty). The changing posture of the Japanese government by recognizing the human rights abuses of the Myanmar junta could be beneficial in opening up more spots for Burmese entry into Japan for those facing these abuses.
After the military coup, there is a gradual increase in the number of people studying Japanese. This correlates with the observation that Japanese is the most popular language in Myanmar in online language schools like Duolingo.

Regarding the study of language, there are certain differences between those who will go to work and those who will go to study. There are different expectations in competency upon entry into Japan. For the JLPT, there are five levels of acquisition when learning Japanese: N5, N4, N3, N2, and N1. Each is a different exam that represents an increasing level of difficulty.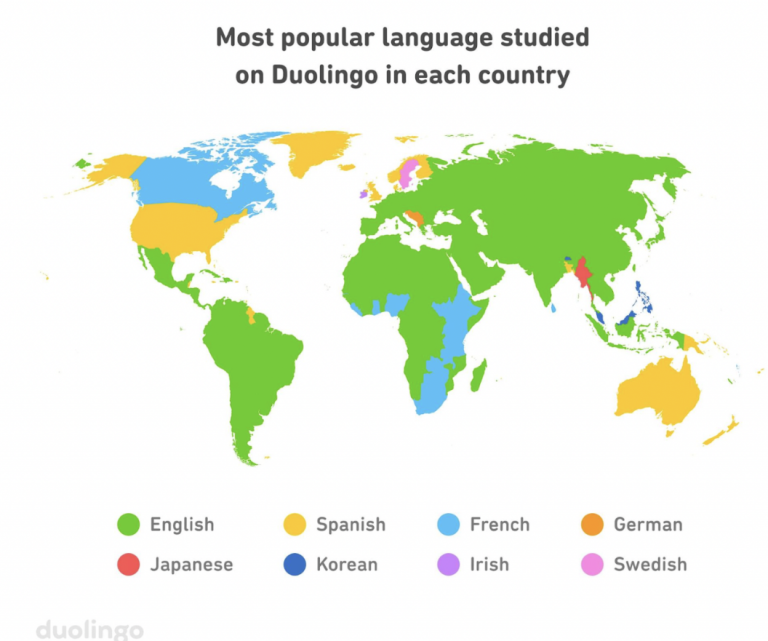 Those who plan to work in Japan must have at least N4 level mastery in Japanese. However, some jobs require a higher level of Japanese proficiency, because when people from Myanmar go to Japan for a job interview, they will be interviewed in Japanese. Additionally, refugees from Myanmar have to work in a primarily Japanese-language based workplace and the refugees will not have the time to learn the language as they have to start working right away.
A young woman describes her experience preparing the JLPT, "I previously took N5. Now, for N4, I am studying at home with a teacher, so I have more time to study. If you attend a class, you have to learn with many other students. Therefore, the possibility to ask questions when you don't understand something is limited, so you will struggle to learn the language."
Those who are planning to go to school in Japan are not limited by having to pass a test before entering Japan. Learning the language will be part of their formal education in Japan, but having proficiency with the language beforehand can be helpful in the admission process.
Currently, Japan only accepts a certificate from a testing service it officially recognizes. The certified Japanese tests that young people in Myanmar can take include JLPT (Japanese-Language Proficiency Test), NAT-TEST, TOP-J and EJU. Among these exams JLPT is the most popular exam as a proof of Japanese proficiency. Residents of Myanmar have two opportunities per year to take the test, on the first Sunday of July or December.
The exam fees for JLPT have risen, and test takers report that they are two times higher than they were last year. The JLPT exam was only about 30,000 MMK (10 USD) in 2019-2020, but since 2022 it has risen to 80,000 MMK (26 USD).
Not only the exam fee, but also the course fees have increased. For example, in 2019-2020, the cost of learning N5 was only about 80,000 MMK (26 USD), but now it is about 150,000 MMK (50 USD).
In the days before the coup, there were not as many people who wanted to go to Japan as there are now. Therefore, there were not as many people taking the exam as there are now. The post-coup situation of long waiting lines is due to the mass influx of people who have a new desire to take an exam like the JLPT, as seen in this viral video.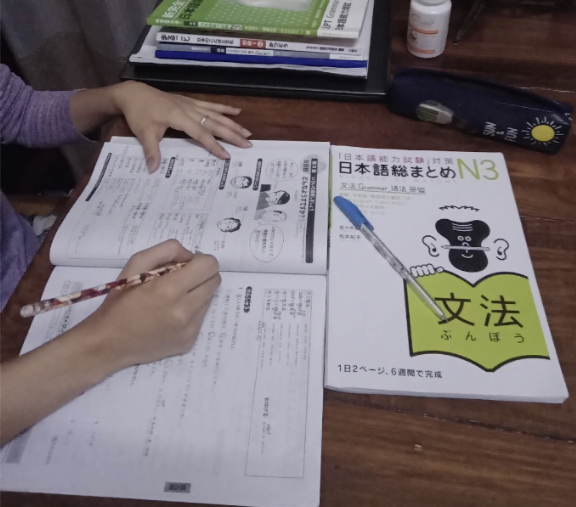 The Myanmar Association of Japan Alumni (MAJA) issued a statement on August 4th that due to many people's desire to buy forms for the N4 level test, 3000 forms per day will be sold in order to avoid huge crowds. Each person is now limited to buying two forms and 8000 forms in total will be sold.
The N4 test distribution policy had to change because there was such a high demand of people going out before dawn in the hope of obtaining a form. Currently, the curfew in Myanmar is still set from 12:00 pm to 4:00 am, but young people are taking the risk to go out at night to secure a spot in the waiting line.
Many people didn't manage to get a form. Some Japanese language courses engaged in unscrupulous practices and obtained a lot of the forms beforehand. This made it difficult for those self-studying the language to obtain a form. The organizers of the courses created a situation in which many people could only apply for the exam after attending their course. It creates an additional financial burden as people end up having no other option than to register in their course in order to be able to take the test.
People who managed to take the test then experienced additional technical issues. In the JLPT exam held by Yangon University Of Foreign Languages (YUFL) on December 4th, there were many students who could not take the exam. The sound released by the audio speaker device was not of a high enough quality for the candidates to be able to appropriately answer the listening section. The exam organizers were asked to replace the speakers but they failed to take action according to the students. The students had no choice, but to take the test from this disadvantaged position.
A young man who took the JLPT on December 4th, summarized the difficult experience of taking the test and learning Japanese, "It's hard for me because Japanese is not our mother tongue and I'm not familiar with the language. It was the same with English when I was young".
On January 24th, 2023, thousands of Myanmar youth woke up anxiously as the result of the JLPT exam came out. "I failed this time but I will try again in July. This time I didn't do so well on the listening test so that's why I already knew I wouldn't get during the exam." said a young woman who lives in south Rakhine State.
But as it goes, it is becoming more difficult to overcome the challenges of moving to Japan. Due to the increase in the number of people visiting Japan since the coup in Myanmar, Japan has tightened its entry rules.
Those who go to Japan for school have to follow stricter requirements than those who go for a job. For those who come to study in Japan without a scholarship, they must show at least 30 000 000 MMK (10,000 USD) on a bank statement. In addition, the finances of the family that will support them to attend school must be classified as being sufficient enough to sponsor a student. Those who are rejected due to insufficient financial resources can try again after six months.
Of those who go to Japan for employment, those who go to Japan through an agency do not have much trouble, but those who go on their own are often rejected due to improper immigration documentation. The people that come to Japan for work come mainly through working with banks in Myanmar. This allows them the opportunity to create the necessary fake documents if they need to. This is evidence of the extensive planning that it takes to relocate out of Myanmar. As a citizen of Myanmar, it takes at least one year of preparation before entering Japan as it takes a while to obtain, complete and organize documents such as a passport.
At present, Myanmar's passport issuing dates are limited, so it is difficult for those who work to get passports. Along with other necessary immigration processes, prices and bribes have skyrocketed. It cost only 30,000 MMK (10 USD) to get a passport, and it usually took about 15 days. In early 2021 in the immediate aftermath of the coup, it cost more than 60,000 MMK (20 USD). In 2022, the passport process was changed to an online system and only those who pay an increased fee can now get passports.
The express fee to get a passport in ten days costs from 200,000 MMK (75 USD) to 400,000 MMK (125USD). Without paying extra money, it will take almost three months to obtain it. Now officials have ended the right to work without a time limit, but it is reported that they continue to deliver it under the condition of paying bribes amounting from 300 to 500 USD.
While Myanmar people try to go to Japan by every means, the Japanese people still residing in Myanmar feel more and more unsafe. On January 14th, 2023, two Japanese men got attacked by robbers in Yangon. One of them had to be treated in hospital for severe wounds. This is symptomatic of the exponential rise of criminality after the coup that is happening all around Myanmar.
It has to be noted that thousands of Burmese people are not trying to go to Japan and travel instead to neighboring Asian countries with or without documents every day. However, this particular pattern of migration of the Myanmar youth is a phenomenon to pay attention to, as well as Japan shifting relationship with the military regime.