Pob Pra District, Tak province, Thailand – In this remote village at the Thai-Myanmar border, a model-sized blue Mig-29 aircraft led the cortege for Asahna Bucha Buddhist ceremony. Three little boys dressed in pilot, soldier and policeman uniforms sat around the small jet fighter, which was carried in a decorated pick-up truck parading around their school. This absurd satirical joke was a way for local people to process the war-like situation they had been exposed to on June 30th. 
Usually, this Buddhist Lent Day marks the beginning of the rainy season and for monks to stay put in temples, originally as to avoid stepping on crops planted by the communities. The kickoff for a national long holiday is also an important day to Buddhists for setting strong resolutions such as quit drinking alcohol. 
But two weeks earlier this year, a Burmese military's Mig-29 aircraft trespassed Thailand's airspace by five kilometers near North and South Valet villages as part of a manoeuver to fire airstrikes on armed anti-coup resistance camps near Myawaddy township, Kayin state, Myanmar. Local people on the Thai side including many children reported hearing loud bombing noise and had to evacuate to a bunker.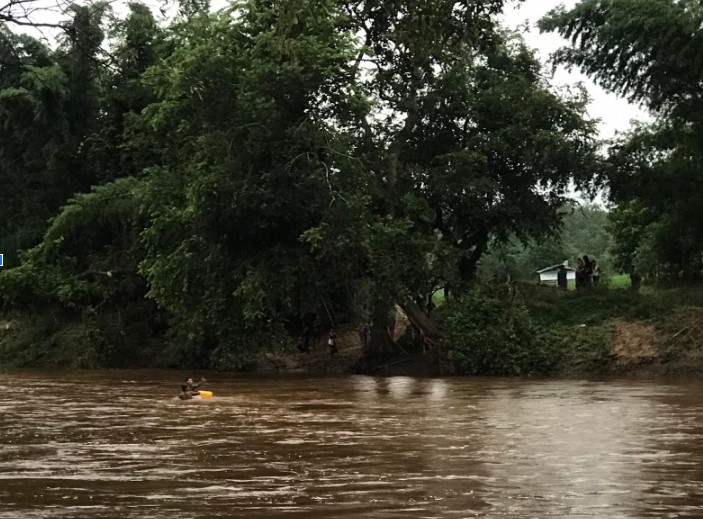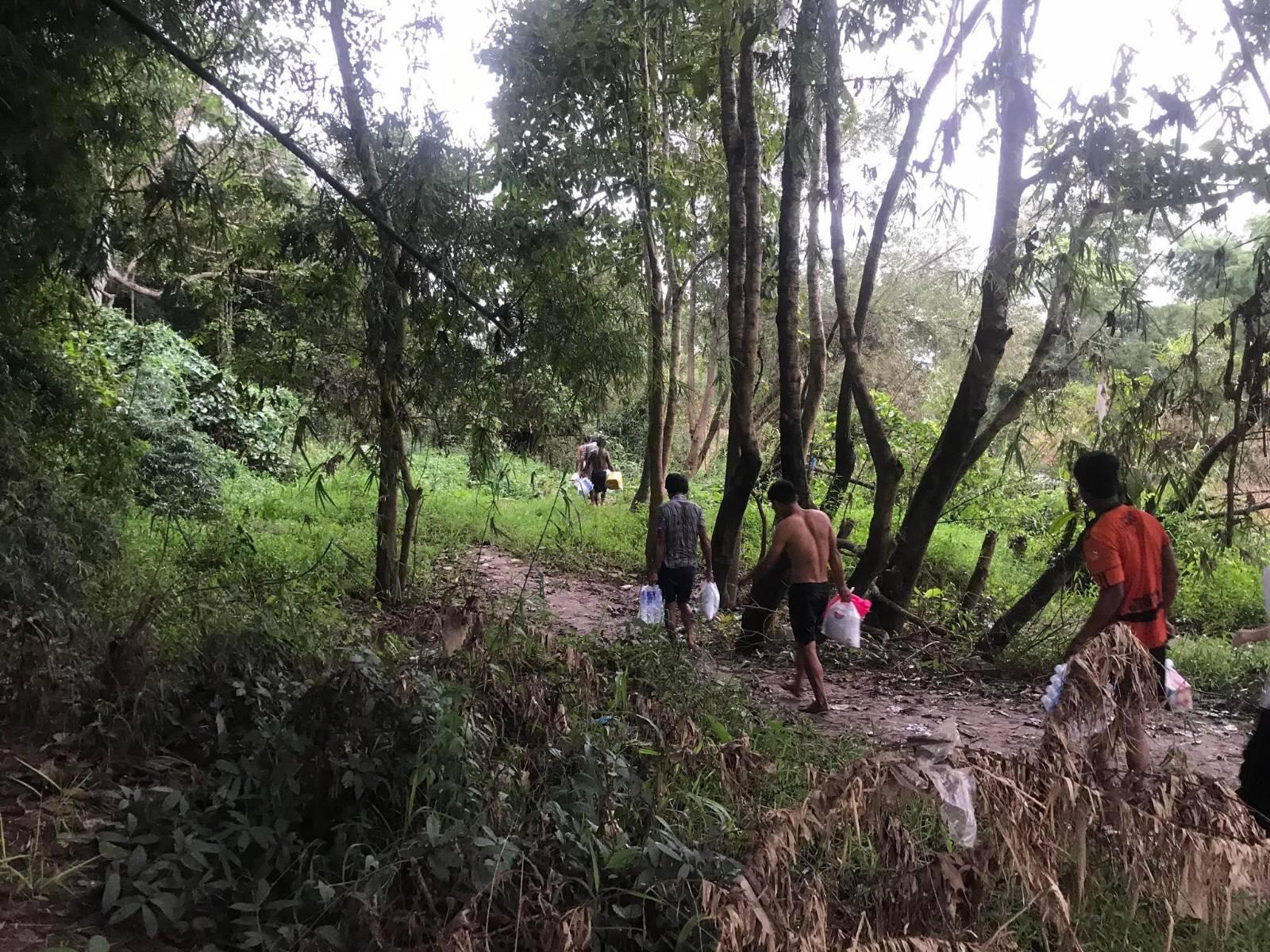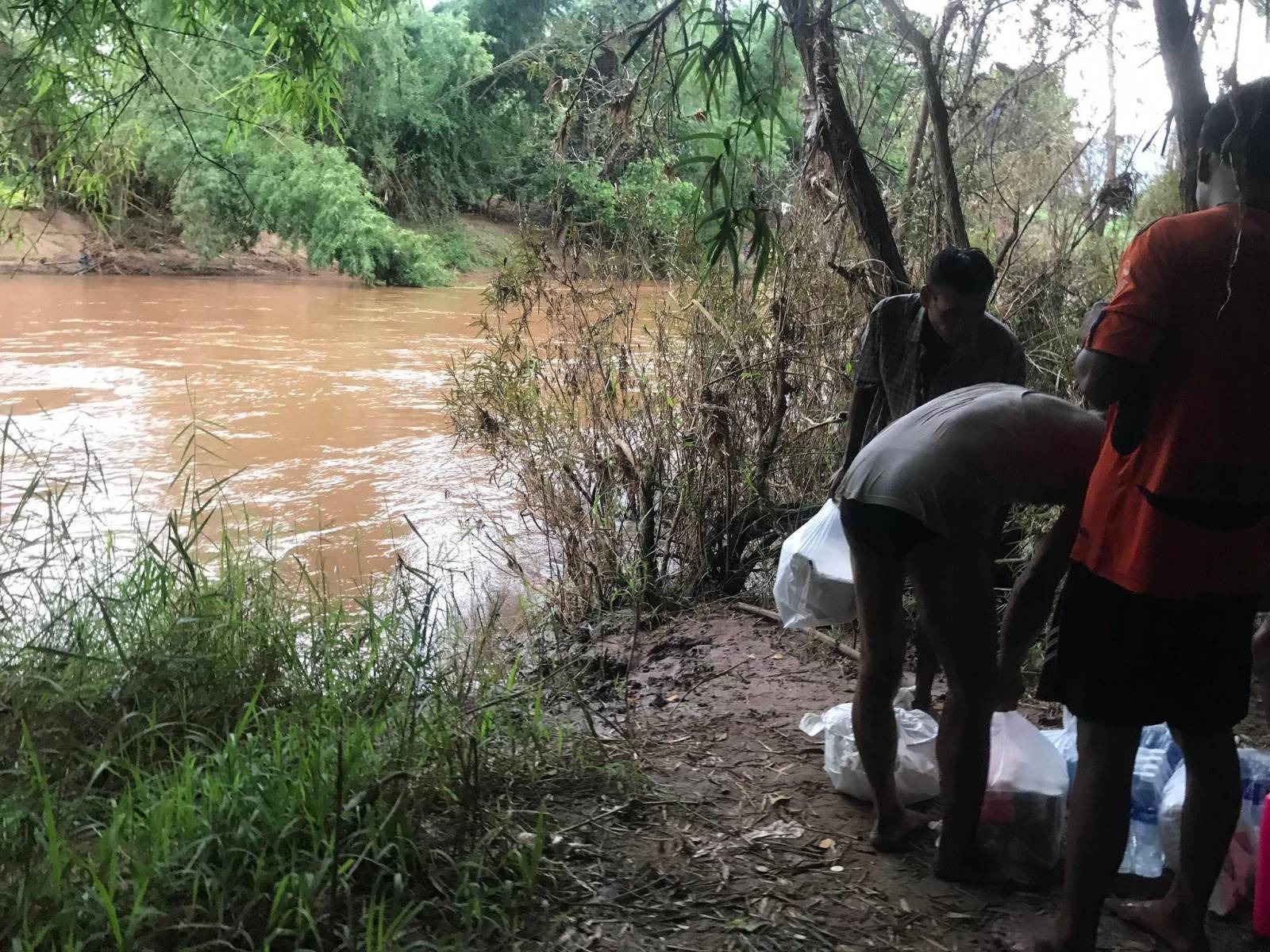 This assault was one of the biggest attacks in the Karen region since armed resistance was reignited by the February 1st, 2021 military coup. Hundreds of refugees crossed the River Moei which marks the eastern borderline between the two countries as they were allowed to spend a few nights in Thailand. Thai border communities set up makeshift shelters in local temples and cooperative factories for their neighbors and called for donations to cover their basic needs. Thailand remains the main haven for many civil society groups working on supporting political prisoners and war refugees as well as pro-democracy youths who seek alternative education outside Myanmar.
Academics widely criticized the slow reaction of the Thai army in response to the Tatmadaw jet fighter intrusion. "Myanmar is a friend. If a friend accidentally crossed over our lawn and we shot them dead, that would be too much." said Air Chief Marshal Napadej Dhupatemiya, commander of the Thai Royal Air Force. Thai citizens asked why the Thai army didn't quickly ensure border stability and denounced the seemingly supportive and friendly relationship between both Thai and Burmese military governments. 
Throughout political shocks in their respective countries, both armies and politicians consistently keep in touch at an official diplomatic level as well as reported unofficial connections. SAC leader Min Aung Hlaing cultivated a "godson-godfather relationship" with General Prem Tinsulanonda (1920-2019), powerful former army chief and President of the Privy Council of the late King Bhumibol Adulyadej, but also favorable business ties with Thaksin Shinawatra, leader of the Red Shirts and Prime minister ousted in a coup in 2006. The pro-democracy Move Forward Party raised concerns over the intensification of the Thailand-Myanmar dictatorship brotherhood under Generals Prayuth Chan-ocha and Min Aung Hlaing's regimes.
Prayut Chan-o-cha, current military junta Prime minister who seized power in a coup in Bangkok in 2014, offered his opinion about the aircraft accident: "Myanmar has already apologized. They didn't intentionally [invade Thai sovereignty]. They just made a U-turn that crossed a little to the Thai side. […] Today we have a good relationship.[…] It's not a big deal." 
In a parallel development, two Tamil men from Moreh, a border town in Manipur, India were killed in Myanmar's Tamu town, Sagaing region on July 5th, 2022. P Mohan, 28 and M Pyanar, 32, both auto-drivers who used to work and visit friends regularly in the region, were shot dead at point-blank. The killings were attributed to the pro-military Pyusawhti militia by local People Defense Forces and both Indian and Burmese media outlets.  
A Tamu resident who is close to the families of the victims said to Radio Free Asia that the area where they were killed is "Pyusawhti territory." "The two Indians were killed in that area. [The perpetrators] found out only later that they were Indian citizens. Both were shot in the head. They had a motorcycle with them. One wore a ring on his hand and the other had two. … When the bodies arrived at the morgue, [the motorbike and rings] were gone." 
The next day, hundreds of people in Moreh protested because the two bodies were not allowed back to their families in India. A police station was set on fire at the India-Myanmar border gate and authorities in India's Manipur state temporarily closed the border, advising their citizens not to travel into Myanmar unless they had to deal with very urgent matters.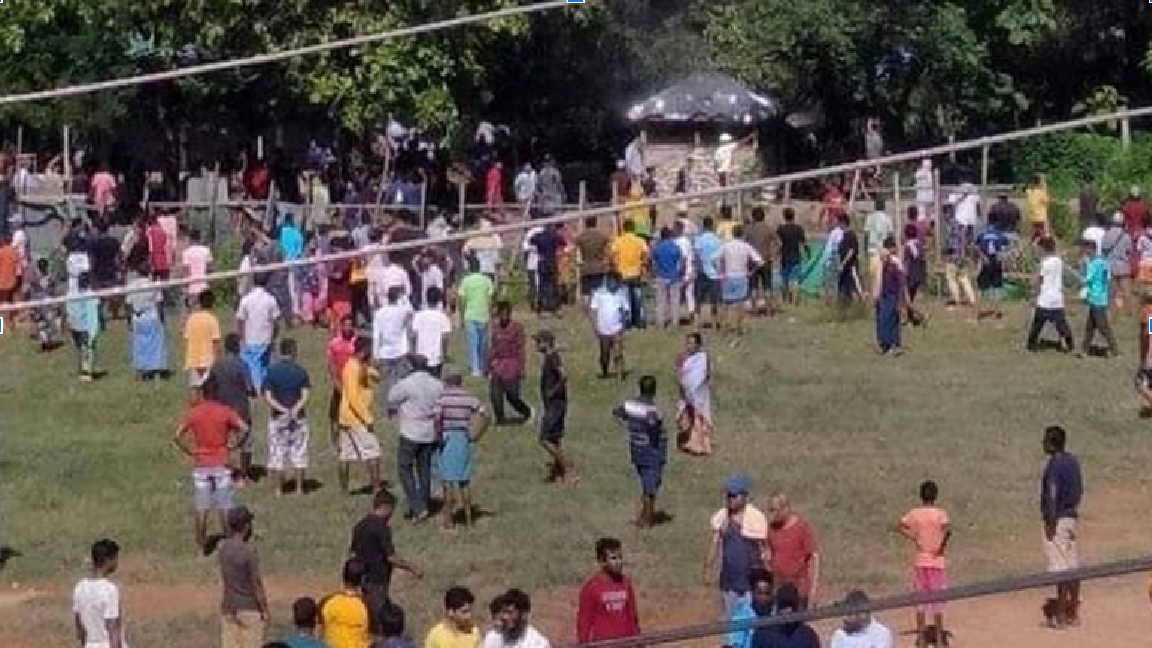 SAC spokesman General Zaw Min Tun  implied that PDF did the killings and expressed through state-owned media that India and Myanmar are paying close attention to the stability of the region. "We are contacting the Indian foreign minister and security forces and asking about this. We are also investigating this matter in detail, and we are working to avoid harming India's friendship."
Cold-hearted realpolitik and a common taste for anti-democratic rule and islamophobia between the SAC and Narendra Modi's BJP nationalist government seem to have won over. Three weeks later, Delhi denied permission for peaceful protest by the Myanmar diaspora against the executions of four activists announced by SAC on July 25th and which sparked global outrage. "We have submitted a request letter to Delhi Police but were denied due to the pressure from the @MyanmarEmbDelhi & India's Policy for #Myanmar" explained the 'India for Myanmar' pro-democracy movement. 
"Burmese activists are disallowed by Delhi Police from protesting against the Myanmar junta's recent executions. In the past, Chin & other refugees in India's capital could demonstrate freely. But not today. Why is India so scared of allowing conscientious protests against the junta?" added Center for Policy Research India Angshuman Choudhury from Assam bordering state. 
Ten ASEAN member countries issued a statement expressing "strong disappointment by the executions" and banned Myanmar junta's representative from the 55th ASEAN Foreign Ministers' Meeting from July 31st to August 6th but the union failed to take any meaningful steps to facilitate a way out of the horrifying situation Myanmar is sinking in. 
ASEAN non-interference policy and lack of unity as well as China and Russia support for the Burmese junta at the UN Security Council prevents any peaceful resolution, deepens the links between authoritarian regimes and leaves the floor to proxy wars between superpowers. When speaker of the United States House of Representatives Nancy Pelosi flew to Taipei on August 2nd, Myanmar Minister of Foreign Affairs expressed his full support to the "One China Policy" and reaffirmed that "Taiwan is an integral part of the People's Republic of China." The next day, Russia Foreign Minister Sergei Lavrov paid a visit to the junta in Nay Pyi Taw to ensure his backing of Myanmar junta's operations to "stabilize" the crisis-wracked country and plans to hold elections next year. Isolated internationally and with Western governments imposing sanctions, the military government has sought to deepen ties with major ally and arms supplier Russia — whose invasion of Ukraine it has said was "justified". A few weeks earlier, a junta delegation discussed collaboration concerning nuclear technology with a Russian state-owned atomic energy agency. 
Eighteen months after the coup d'Etat, the people of Myanmar are cruelly reminded that they have only each other to end their collective nightmare.