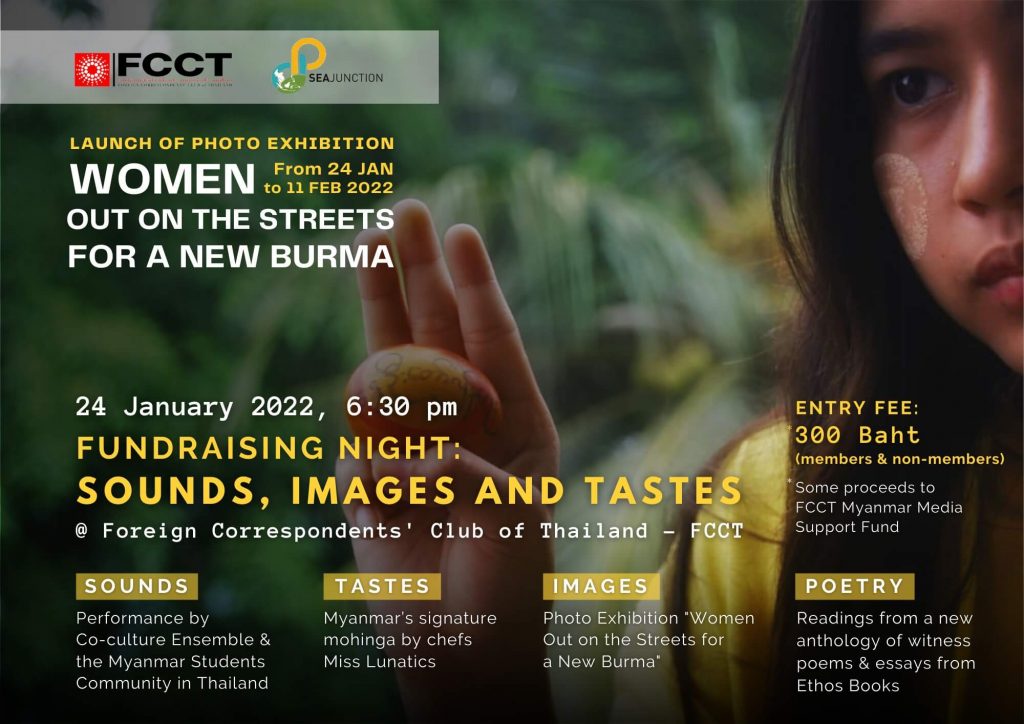 Photo Exhibition: "Women Out on the Streets for a New Burma"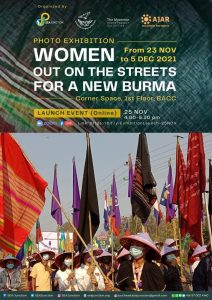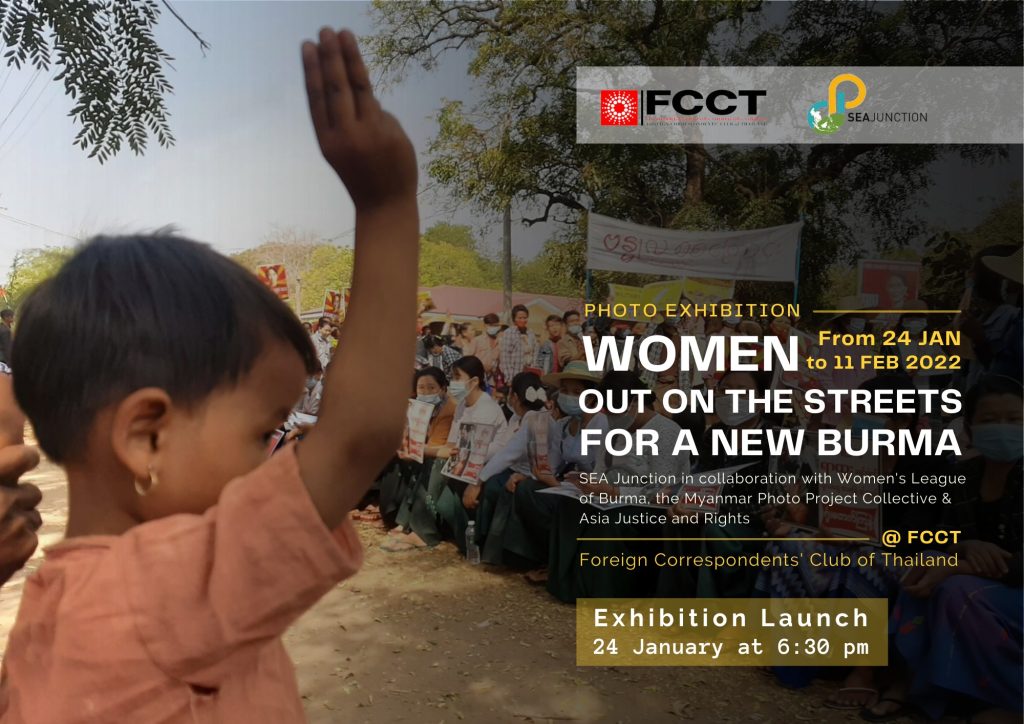 Our collective was involved in the exhibition "Women Out on the Streets for a New Burma", held in collaboration with Women's League of Burma and showing Myanmar women actively protesting despite being oppressed and mistreated by the military junta in the aftermath of the coup d'Etat on February 1st, 2021.
Women have been an integral part of the protests, often being on the frontlines of the movement in spite of the danger of being killed, wounded, arrested, tortured and the increased risk of sexual violence. This collection shows how wide-spread, diverse, and empowering women's leadership and participation have been and continue to be in opposition to the Myanmar junta.
The exhibition was hosted at the Bangkok Art & Culture Centre (BACC) by SEA-Junction and ran from November 23rd – December 5th, 2021. Ahead of the one-year anniversary of the coup, this exhibition was re-run from January 24th – February 11th, 2022 at the Foreign Correspondents Club in Thailand (FCCT).


It was an event filled with photographic, musical, literary and culinary talent. We were joined by gifted musicians from the Co-Culture Ensemble who played traditional and modern Burmese music; by Ma Thida and Ko Ko Thett who read a new anthology of protest poetry and essays: "Picking Off New Shoots Will Not Stop the Spring: Witness poems and Essays from Burma/Myanmar (1988-2021); and by Miss Lunatics – activist chefs who served their famous mohinga noodle soup.


You can watch the video tour showing the photos from the first exhibition at the BACC.